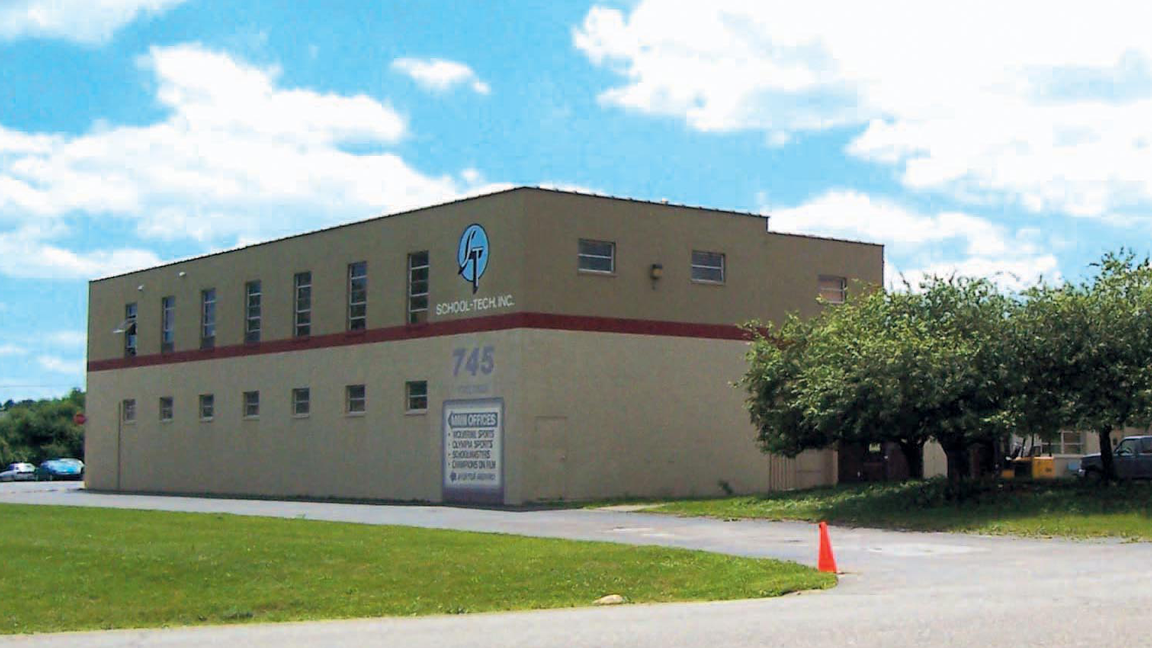 Our History
In 1953, Don Canham, then University of Michigan Track Coach, was in Europe touring as the coach of an AAU team. In Finland, he saw a 16mm movie film formed into a "loop" so students could watch an athlete's technique over and over without touching or reversing the film. After securing the 1936 Olympic films, he made a set of 16 different loops of the great champions from those games and of others he had filmed in various countries. In three months, this set of films sold to thousands of coaches in the United States and Europe. With this accumulated capital from the original investment of $250, he filmed and produced over 20 different "loop" sets, from cheerleading to football. Thus Champions on Film, the first of five divisions of School-Tech, was born.
In 1955, the company began to import stopwatches from Switzerland and to manufacture weighted ankle bands, weighted jackets, and training devices. Sales to coaches of all sports led him into manufacturing disposable side-line markers for football, hurdles for track, backstops for baseball, and today, over 200 items for sports and recreation. This company, Wolverine Sports , sold only to the retail market, with the largest sales to the educational field. However, requests from sporting goods dealers to see Wolverine products brought on a wholesale division called Olympia Sports , now serving over 5,000 sporting goods dealers. These products are manufactured and distributed from Ann Arbor, Michigan.
In the 1950s when the Russians put Sputnik in orbit, the United States realized they must do something about science education. The government began spending millions on science education in the schools during this period. Schoolmasters Science was formed to serve this emerging market. It prospered and today is one of the country's largest suppliers of educational science equipment. Over 2000 products are available for laboratory and classroom use.
In the 1960s, a division was started to manufacture school safety equipment, with emphasis on safety patrol equipment and clothing. Today, Schoolmasters Safety is the nation's largest manufacturer in the school safety field. Virtually every U.S. elementary school uses Schoolmasters Safety products!
By 1960 the companies had grown so rapidly, it was obvious that incorporation was necessary. For eight years it carried the name "Don Canham Enterprise," but was changed to School-Tech, Inc. when Canham became athletic director at the University of Michigan. The changing of the name and the placement of the company in a trust avoided any conflict of interest during his tenure as athletic director.
In the 1970s, a small sewing company was purchased and today has grown into one of the country's largest manufacturers of gymnastic and tumbling mats and over 100 other products. These products are sold through Wolverine Sports.
School-Tech, Inc. is a family-held company with some key employees holding some stock. It occupies two buildings in Ann Arbor, Michigan, with 100,000 total square footage. The buildings were built and are owned by the company on 15 acres of company-owned land.
School-Tech, Inc. is now a multi-million dollar manufacturing and distribution company with a 3A1 rating with Dunn and Bradstreet.